Why General Dentistry is Important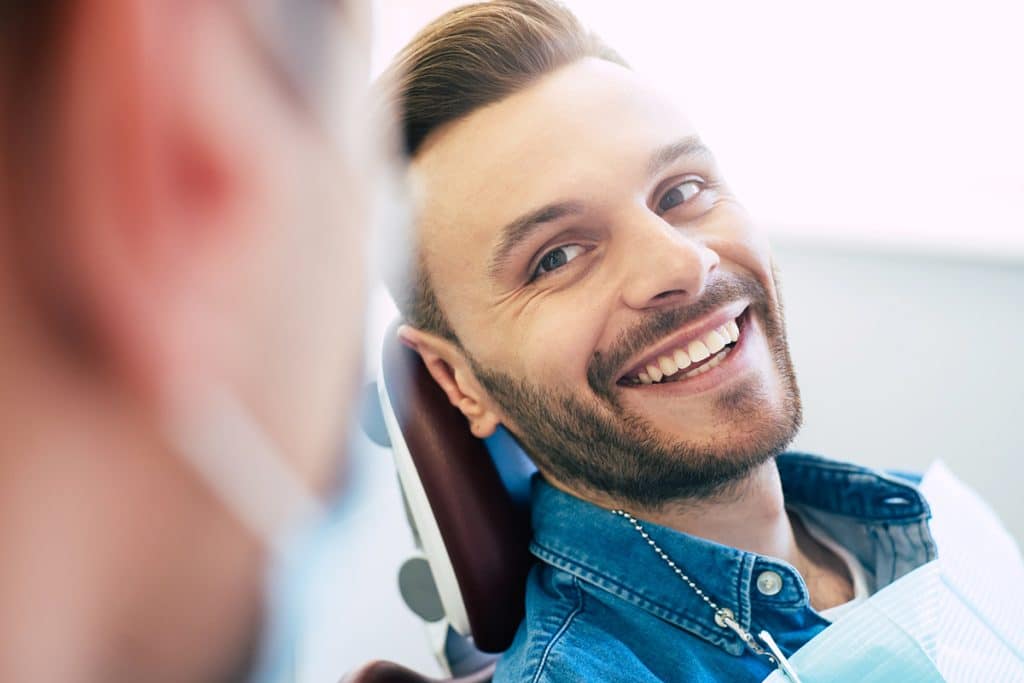 General dentistry is sometimes referred to as preventative dentistry. And that, in a nutshell, is why general dental care is important. It's the part of dentistry that includes routine dental examinations and cleanings, makes sure your mouth is looking healthy, and finds any small oral health issues before they become larger problems, and corrects them.
Afterall, caring for your teeth means caring for your health, not just your dental health but your entire body. Routine care now benefits you not just in the present, but in the future as well.
General Dentistry Areas of Care
From routine dental care, including professional cleanings, dental examinations, x-rays, and polishing, to handling issues such as including cavities, tooth decay, infection, cracked teeth, and gum health, general dentistry covers each of these areas, and encourages a good oral hygiene routine to help you keep teeth healthy at home.
Our general dentistry practice includes:
Dental examinations and professional cleanings
Polishing teeth
Scaling teeth to remove more severe plaque build-up
ViziLite for oral cancer screenings, and the detection of any tissue abnormalities
X-rays
Fillings, sealants, and bonding for teeth
And if needed:
Extractions
Root Canal treatment
Crowns
Maintaining and improving your oral health is what general dentistry is all about.
General Dentistry is Important
As you can tell, focusing on the little things, such as regular cleanings and exams, is important. A thorough exam can point out any issues such as early stage gum disease, so we can quickly and effectively address them before they become much larger problems. A single filling made now could prevent the need for a root canal or even a tooth extraction down the line. Placing a crown on a tooth that has a small crack can prevent tooth loss.
You get the idea. By caring for your teeth routinely, and watching for any small issues now, you can prevent pain, discomfort, and larger issues down the line, allowing you to keep healthy teeth for the rest of your life. And, keeping your dental health strong also means keeping your whole body healthy. Gum disease, for example, can affect your whole body. Your gums serve as a barrier to prevent overall bodily inflammation, with gum disease linked to health issues including diabetes, heart disease, stroke, and more. Catching any tissue abnormalities early can mean the difference between a simple treatment and a painful, complex treatment for oral cancer in the future.
Frequent treatments identify any threats to your health, and also have a positive effect on your budget, mitigating the need for far more costly future treatment due to neglect.
And finally, regular general dental care also provides cosmetic benefits that enhance your smile with a brighter, healthier appearance that makes you both look and feel your very best: from just receiving a routine exam and cleaning twice a year or as recommended by your dental team.
Are You Ready to Learn More About General Dentistry?
If you're ready to learn more about general dentistry and how it can help your dental and overall health, reach out to us today! We're here to help!
Recent Posts
Contact Us
The Ricco Dental Group
709 S Oyster Bay Rd
Plainview, NY 11803
Monday | 8am - 2pm
Tuesday | 9am - 6pm
Wednesday | 8am - 7pm
Thursday | 9am - 2pm
Friday | Closed
Saturday | Twice a Month
Sunday | Closed