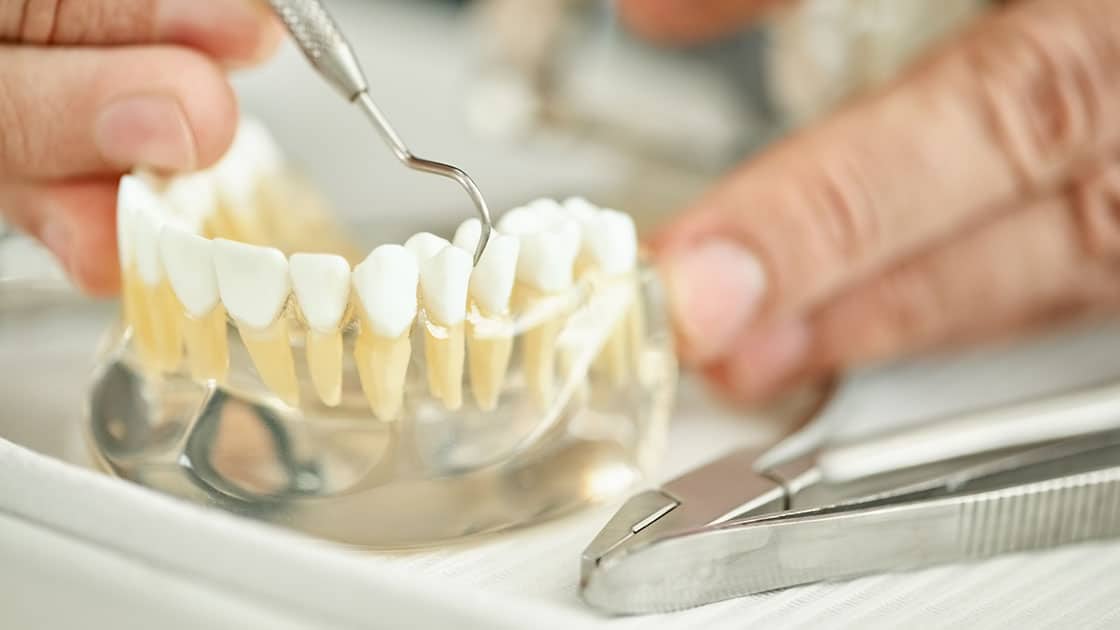 The Ricco Dental Group offers Dental Bridges in Plainview, NY. To learn more or to schedule an appointment, call
516-931-3999
.
What are Dental Bridges?
Dental bridges are a common method of restorative dentistry treatment. They work to bridge the gap between teeth where one or more teeth are missing - keeping the natural teeth from shifting and misaligning your bite.
There are a couple of different types of dental bridges available. Traditionally, a bridge is formed by adding a crown to each of the supporting teeth with at least one tooth replacement between them. Dental implant bridges are another type that uses dental implants to hold the bridge in place, rather than utilizing the surrounding teeth.
For those patients who have otherwise healthy teeth and gums and aren't ready for things like dentures, dental bridges can be a great option to restore functionality and appearance.
Benefits of Dental Bridges
If you ask anyone who has taken advantage of dental bridges, then you will hear that there truly are benefits of doing so, including:
Fill in the empty gaps in your mouth
Stop your teeth from shifting thanks to the open space
Nourish your body with the foods you enjoy
Give your bite force strength
Maintain your facial structure
Increase your quality of life
And, perhaps most importantly, create a smile you can be proud of.
Are You a Good Candidate for Dental Bridges?
A good candidate for dental bridges will have one or more missing teeth in a row. But, they must also:
Have good oral health - and a great oral hygiene routine
Healthy teeth on either side of the space (for traditional dental bridges)
Be free from gum disease
It is important to note that if you have periodontal disease, you may still be a good candidate as long as your gum disease has been addressed and is under control.
Why Choose The Ricco Dental Group?
At The Ricco Dental Group, we want to provide you with high-quality dental treatment while keeping you comfortable. We will effectively communicate all your options for dental bridges - as well as any other dental needs - so that you can make an informed decision about your oral health.
Our dental practice is meant to be a place that you want to visit rather than feel like you have to. Let us help you restore your smile so that you can improve your quality of life - and just feel good.
We are waiting to greet you!
FAQs
To learn more or to schedule an appointment, call
516-931-3999
.