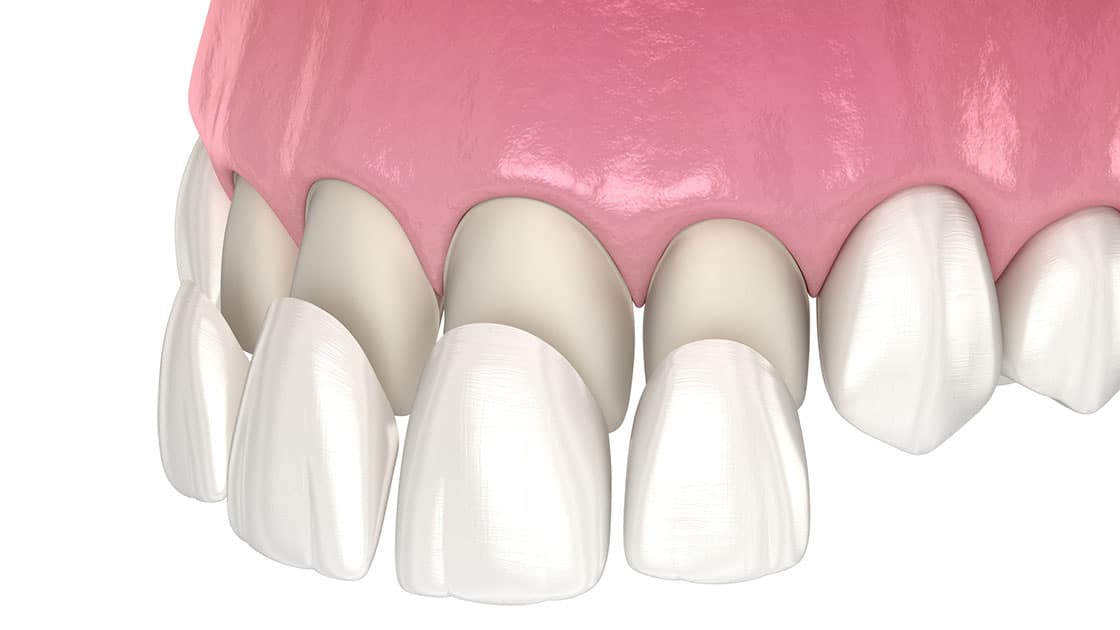 The Ricco Dental Group offers Porcelain Veneers in Plainview, NY. To learn more or to schedule an appointment, call
516-931-3999
.
What are Porcelain Veneers?
In cosmetic dentistry, porcelain veneers are a popular procedure due to their ability to restore the appearance of the teeth.
Veneers consist of a thin shell that is bonded to the front of your tooth, giving it a long-lasting, natural appearance. They are custom-designed to beautifully match the rest of your teeth, both in color, shape, and so forth. And, those made of porcelain are considered the gold standard as they are incredibly strong and durable, lasting for many, many years.
Porcelain veneers are a great option for covering up a tooth that is permanently stained or discolored, chipped, large gaps, worn down or, oddly-shaped teeth, and even help fix minor misalignments.
Benefits of Porcelain Veneers
Patients who opt for porcelain veneers often do so with the intention of positively impacting the appearance of their teeth. And, it works! Veneers can transform smiles – healing many different imperfections. A few other benefits are that they:
Look (and feel) like a natural tooth
Are designed to last a lifetime - generally not needing to be replaced for 10 to 20 years or more
Give you a huge boost in confidence
Will not permanently discolor or stain
Can cover all your tooth imperfections
Are easy to care for and maintain
Are You a Good Candidate for Porcelain Veneers?
A good candidate for porcelain veneers is someone who has:
Healthy tooth enamel
Good oral health - and good oral hygiene habits
Minor cosmetic issues they'd like to cover
Teeth that are permanently stained
Why Choose The Ricco Dental Group?
At The Ricco Dental Group, we know how important a healthy, confident smile is when it comes to maintaining a good, quality life. We want you to reap the benefits that come with it. And, if that means investing in porcelain veneers, well - we are the team to make it happen.
Dr. Ricco has a high level of experience and incredible skill to create the perfect porcelain veneer to transform your smile. And, our friendly dental team will cheer you on along the way.
When you are ready, schedule your appointment. We are waiting to greet you!
FAQs
To learn more or to schedule an appointment, call
516-931-3999
.