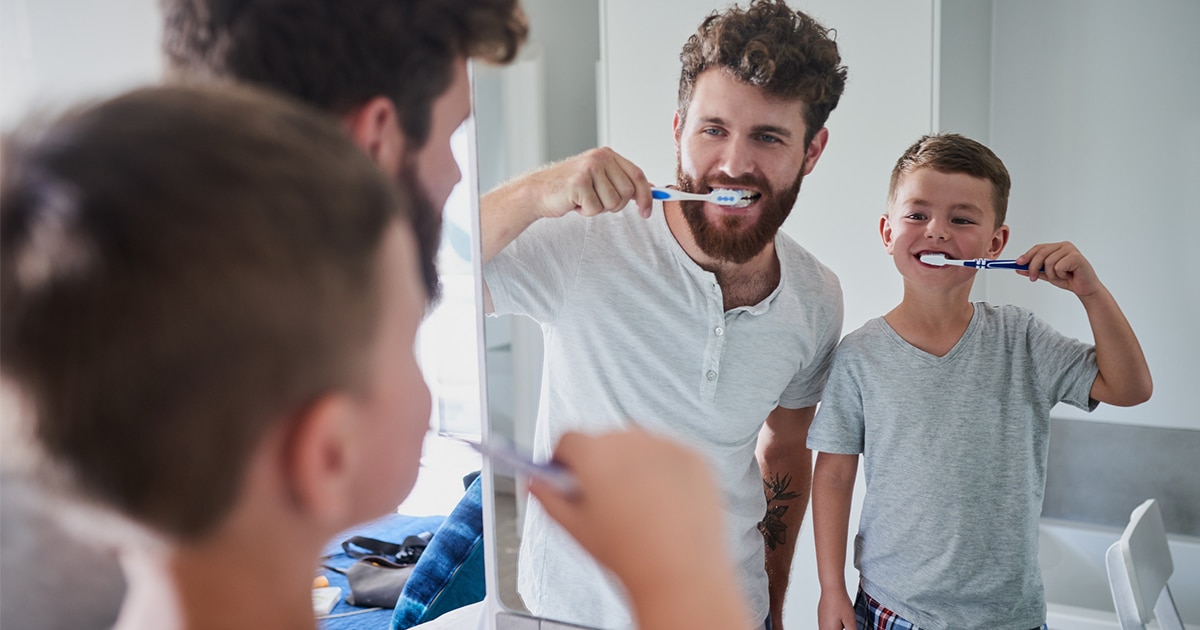 The Ricco Dental Group offers Family Dentristry in Plainview, NY. To learn more or to schedule an appointment, call
516-931-3999
.
What is Family Dentistry?
As its name suggests, family dentistry involves dental treatment for the whole family. At The Ricco Dental Group, we have the tools and the skills to provide dental services to patients of all ages, including children, teens, and adults. Our general dentistry services and beyond can be adapted based on the patient's needs.
Benefits of Family Dentistry
Family dentistry comes with many benefits and can positively impact your life - and the life of your children. Here's how:
Convenience

Life can get very busy, especially when you have a large family. Having appointments all over NY at various times on different days can be overwhelming and lead to scheduling conflicts. This can lead to missed or canceled routine dental care appointments and negatively impact oral health. Family dentistry allows you to schedule your entire family for dental visits - at the same location!
Build a Bond

We want to be the dental office you want to come to. And as we get to know your family - and you get to know ours - we can make that happen. More importantly, this can set a solid foundation for your child's future oral health.
Many Services, One Dentist

A family dentist offers all types of dental services, meaning you can get nearly every dental procedure taken care of in that office - without needing to schedule elsewhere or drive all over town.
Set a Good Example

Since everyone in the family can see the same dentist, this is a great opportunity for the adults and older siblings to set an example for the younger ones - teaching the importance of caring for their teeth.
Dental History

All your dental records - for you and your family - can be kept in one spot so that your dental team can understand your history and make the best dental decisions imaginable.
Procedures Offered
At The Ricco Dental Group, we offer services to treat the dental needs of everyone in the family, including:
Why Choose The Ricco Dental Group?
In our office, we understand that compassion and non-judgmental behavior go a long way. Regardless of where you are on your journey to oral health, we want to help. And, to make it convenient, we open our office to your entire family.
The team at The Ricco Dental Group is specially trained and experienced in treating patients of all ages. We welcome your family into ours from the moment you walk through our doors. Knowing how important a foundation is for future oral health, we make both you and your young ones feel at ease.
We'd love to show you what you've been missing. Give us a call to schedule an appointment. We are waiting to greet you!
FAQs
To learn more or to schedule an appointment, call
516-931-3999
.