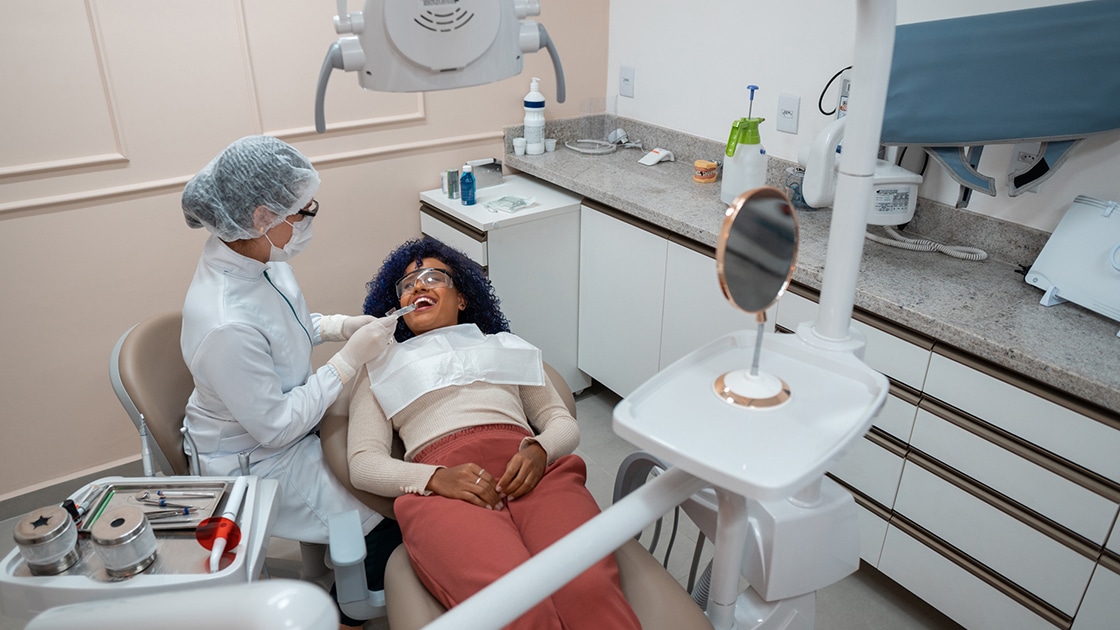 The Ricco Dental Group offers General Dentristry in Plainview, NY. To learn more or to schedule an appointment, call
516-931-3999
.
What is General Dentistry?
Developing a foundation for good oral health can benefit you now and in the future. It all starts with routine dental care, such as professional cleanings, dental examinations, x-rays, and polishing. Not only do you learn about good oral hygiene habits from a general dentist, but any areas of concern can be addressed early - including cavities, tooth decay, infection, cracked teeth, and so forth.
At Ricco Dental Group, we welcome patients of all ages so that we can take steps to help reduce the number of complex issues later on.
Benefits of General Dentistry
General dentistry is full of benefits. It involves everything you need to maintain oral health now and in the future. It also provides you with:
Encouragement to develop an oral hygiene routine.
The chance to see one dentist for all your dental needs.
All your dental records will be maintained by the practice.
General dentistry also allows you to see the same dental team whenever any dental concerns arise, regardless of how minor or complex. As you grow in your relationship with your dental team, you will feel more comfortable with every visit.
Procedures Offered
General Dentistry at Ricco Dental Group comes with a long list of dental procedures for all of our patients, including:
Why Choose The Ricco Dental Group?
Dr. Ricco and the entire professional team at The Ricco Dental Group strive to create a non-judgment, compassionate setting for patients to come and feel welcome and comfortable. In fact, we want you to look forward to your visits as much as we do. Despite where you may be on your oral health journey, there is a place for you here. Together, we work hard to keep honest, open communication with our patients as we work to create a beautiful and functional smile.
We only use the most advanced and effective dental procedures.
We invest in the best technology.
We are very attentive to our patients, their needs, and their overall sense of ease.
We take a modern approach to general dentistry.
We are waiting to greet you!
FAQs
To learn more or to schedule an appointment, call
516-931-3999
.