How Long Will Invisalign Take to Straighten Your Teeth?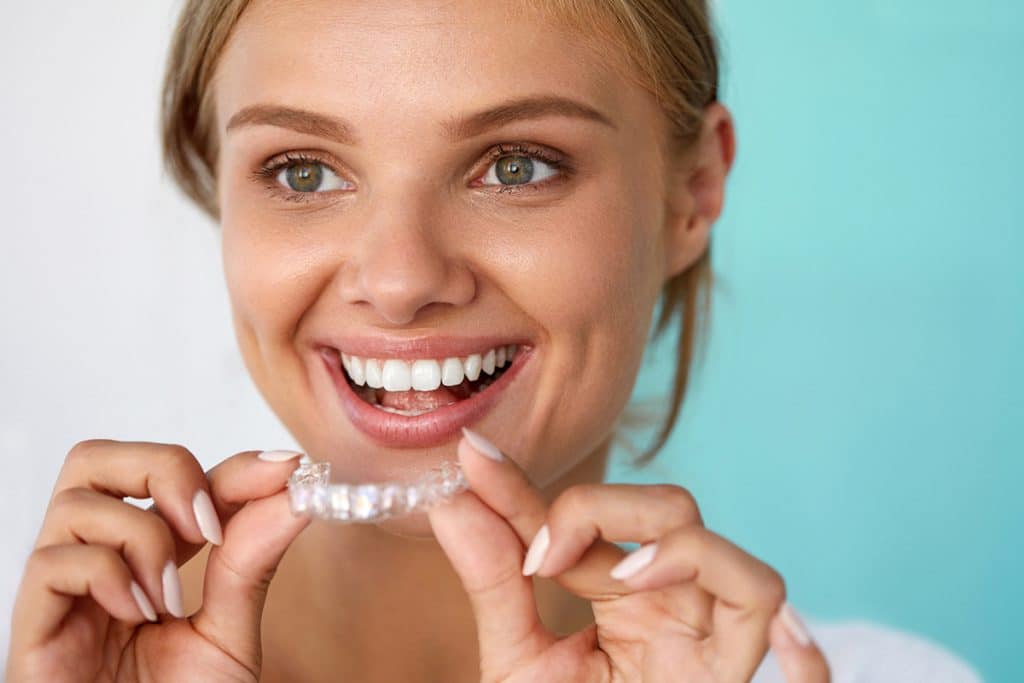 Clear aligner systems are the latest technology in orthodontics. Aligners are clear plastic trays that fit over your teeth and gradually shift them into proper alignment. They allow you to straighten your teeth discreetly and comfortably.
It seems that new aligner-based orthodontic treatments come on the market every day, but Invisalign was the first. This means it is the most tested and reliable option available. If you're considering Invisalign, you may be wondering how long the treatment takes. Here's what you can expect.
How Does Invisalign Work?
Invisalign treatment begins with a consultation. Your dentist will examine your teeth, bite pattern, and jaw structure to determine whether or not you are a candidate for Invisalign. If so, digital impressions will be made of your teeth that the computer system uses to create your aligners. You'll receive a series of aligners that are designed to gradually shift your teeth into proper alignment. You'll wear each aligner for about 2 weeks, then switch to the next aligner in order until you've worn all of them and your teeth are in the desired position.
How Long Does the Process Take?
From the time the computer designs your treatment plan, you'll have an estimate for the length of your treatment. Invisalign treatment may take anywhere from 6 to 18 months to achieve the desired results, for an average treatment time of about a year.
What Factors Affect Treatment Time?
Treatment duration varies from one patient to another due to the following factors:
Your individual needs. Each patient is different in terms of orthodontic needs. The further your teeth need to be shifted and the types of movements that need to be made to align your teeth and bite will affect the length of your treatment. Mild cases may take less than a year while more severe cases will likely take more than a year but usually less than 2 years.
How much you wear your aligners. Aligners are removable for eating and cleaning your teeth, but you still need to wear them for at least 22 hours a day. If you don't wear your aligners often enough your treatment could take longer than what you were expecting.
How well you take care of your aligners. It is necessary to keep up with your retainers and store them in the case provided. Lost or damaged aligners can be replaced, but your progress is halted as you wait for your replacement aligners, which can lengthen the overall treatment time.
Your age. The ideal age for Invisalign treatment is adolescence (between the ages of 10-19) because the body is still growing. The teeth are easier to shift and move when growth hormones are present. Treatment for adults may take longer because the teeth are more set in place and not as easy to move.
What Can I Do To Shorten My Treatment Time?
You can't always shorten your treatment time, but you can make sure it stays on schedule with the following tips:
Follow instructions. Wear your aligners according to your dentist's instructions, at least 22 hours a day.
Keep up with your aligners. Be careful with your aligners to prevent loss or damage that could slow your progress.
Stay on schedule with appointments. Make sure you go to each of your monitoring appointments on schedule to make sure your treatment is progressing as it should.
Where Can I Get Invisalign?
One of the biggest benefits of Invisalign is that you can often get it through your dentist's office. The Ricco Dental Group provides Invisalign treatment for patients who are ideal candidates. After a brief evaluation we can begin the Invisalign process to straighten your teeth and align your bite for improved dental health and a better looking smile.
Call 516-931-3999 or contact us today to learn more and schedule an appointment.
Recent Posts
Contact Us
The Ricco Dental Group
709 S Oyster Bay Rd
Plainview, NY 11803
Monday | 8am - 2pm
Tuesday | 9am - 6pm
Wednesday | 8am - 7pm
Thursday | 9am - 2pm
Friday | Closed
Saturday | Twice a Month
Sunday | Closed