The Ricco Dental Group
The dentists at The Ricco Dental Group are proud to provide compassionate dental care to patients in Muttontown. Services include
Invisalign
,
dental implants
,
TMJ treatment
,
teeth whitening
and more. Our office is conveniently located in Plainville, just a short drive from Muttontown, NY.
709 S Oyster Bay Rd
Plainview, NY 11803
Monday | 8am - 2pm
Tuesday | 9am - 6pm
Wednesday | 8am - 7pm
Thursday | 9am - 2pm
Friday | Closed
Saturday | Twice a Month
Sunday | Closed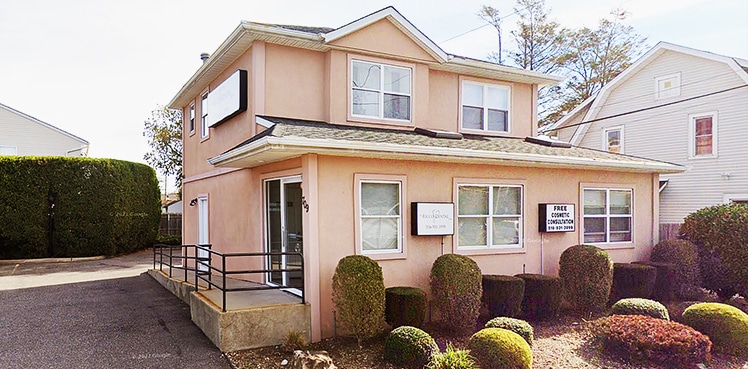 Request an Appointment
The Ricco Dental Group provides comprehensive dental services to families in Muttontown, New York. Call 516-931-3999 today to learn more and
schedule an appointment
.
We offer the following dental services: 
Why Choose The Ricco Dental Group?

The Ricco Dental Group provides compassionate, non-judgmental dental care to patients of all ages from young children to older adults. As a family dental practice, we want to be an integral part of your family's dental health. Through our positive environment, we establish the foundation for a lifetime of dental health. Dr. Ricco and his team are highly qualified to provide a wide range of dental services with the goal of helping you keep your natural teeth in place for life.
Frequently Asked Questions
Do children need to go to a pediatric dentist? 
There are pediatric dental practices dedicated to providing dental care to children only. But a family dentist can provide the same pediatric dental services without going to a different practice. The whole family can receive dental care at one convenient location. 
How often should my family go to the dentist? 
Dentists recommend scheduling routine dental cleanings and exams every 6 months. This is the ideal frequency for plaque removal and oral cancer screening. In most cases this allows plaque to be removed before it hardens into calculus and early detection of oral health concerns. 
Do you accept my dental insurance? 
We accept most major dental insurance plans and providers and we are in-network with some. Bring your insurance card with you to your appointment, especially if you are a new patient or your insurance has changed. We can determine whether or not we are in-network with your provider and how this will affect your out of pocket dental care costs. 
What if I don't have dental insurance?
Don't let a lack of dental insurance prevent you from getting the dental care you need. We provide financing through CareCredit to make dental care affordable for everyone. 
Directions from Muttontown, NY
Take Brookville Rd to NY-106 S/Jericho Oyster Bay Rd
Head west on Muttontown Rd toward Serenite Ln
Turn left onto Brookville Rd
Follow NY-106 S to N Broadway in Hicksville
Turn right onto NY-106 S/Jericho Oyster Bay Rd
Continue to follow NY-106 S
Keep left to stay on NY-106 S
Pass by Pearle Vision (on the right)
Continue straight past Chick-fil-A onto N Broadway
Follow N Broadway and E Old Country Rd to S Oyster Bay Rd
Keep left to stay on N Broadway
Pass by Wendy's (on the right)
Turn left onto E Old Country Rd
Pass by 7-Eleven (on the right)
Turn right onto S Oyster Bay Rd
The Ricco Dental Group will be on the left