The Ricco Dental Group
The dentists at The Ricco Dental Group are proud to provide compassionate dental care to patients in Hicksville. Services include
Invisalign
,
dental implants
,
TMJ treatment
,
teeth whitening
and more. Our office is conveniently located in Plainville, just a short drive from Hicksville, NY.
709 S Oyster Bay Rd
Plainview, NY 11803
Monday | 8am - 2pm
Tuesday | 9am - 6pm
Wednesday | 8am - 7pm
Thursday | 9am - 2pm
Friday | Closed
Saturday | Twice a Month
Sunday | Closed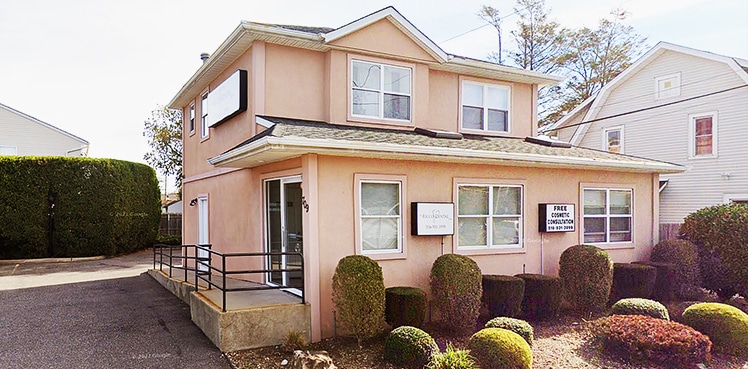 Request an Appointment
The Ricco Dental Group provides dental services in Hicksville, New York. Call 516-931-3999 or
contact us
today to learn more and schedule an appointment.
We provide the following dental services: 
Why Choose the Ricco Dental Group?

The Ricco Dental Group provides compassionate care in a non judgmental environment. We provide the dental care you and your family need as we would for our own family. Through the use of technology we administer dental treatment in the least invasive way possible for your comfort and faster recovery. Enjoy the convenience of dental care for the whole family in one convenient location.
Frequently Asked Questions

How often should I go to the dentist for teeth cleanings?
We recommend that the average patient come in every 6 months to have a teeth cleaning and oral exam. Some patients who develop plaque and calculus faster than average or who have recurring gum disease may need to come more often for cleanings. 
What is considered a dental emergency?
Any situation that is urgent enough that it can't wait until the next day would be a dental emergency. A severe toothache, a knocked out tooth, a cracked tooth, or a dislodged filling would all be emergencies. If our office is open we will work you in as soon as possible. If our office is closed we will determine the severity of your situation and treat you accordingly. 
Is sedation safe for children and older adults?
Sedation dentistry is safe for most patients, including children and older adults. We will get a full medical history and approval from your primary care physician or pediatrician before administering sedation to ensure that it is safe for the patient. 
Do I need to see an orthodontist for Invisalign?
One advantage of Invisalign is that the software does a lot of the work in planning your treatment. This means that it doesn't require the same level of expertise that braces or other orthodontic treatment does. You can get Invisalign at the dentist without a referral to an orthodontist. 
To learn more, call 516-931-3999 or
contact us
today to schedule an appointment.
Directions from Hicksville, NY
Head southeast on Broadway toward Herzog Pl
Pass by Capital One Bank (on the right)
Turn left onto E Old Country Rd
Pass by 7-Eleven (on the right)
Turn right onto S Oyster Bay Rd
The Ricco Dental Group will be on the left