3 Reasons to Invest in Cosmetic Dentistry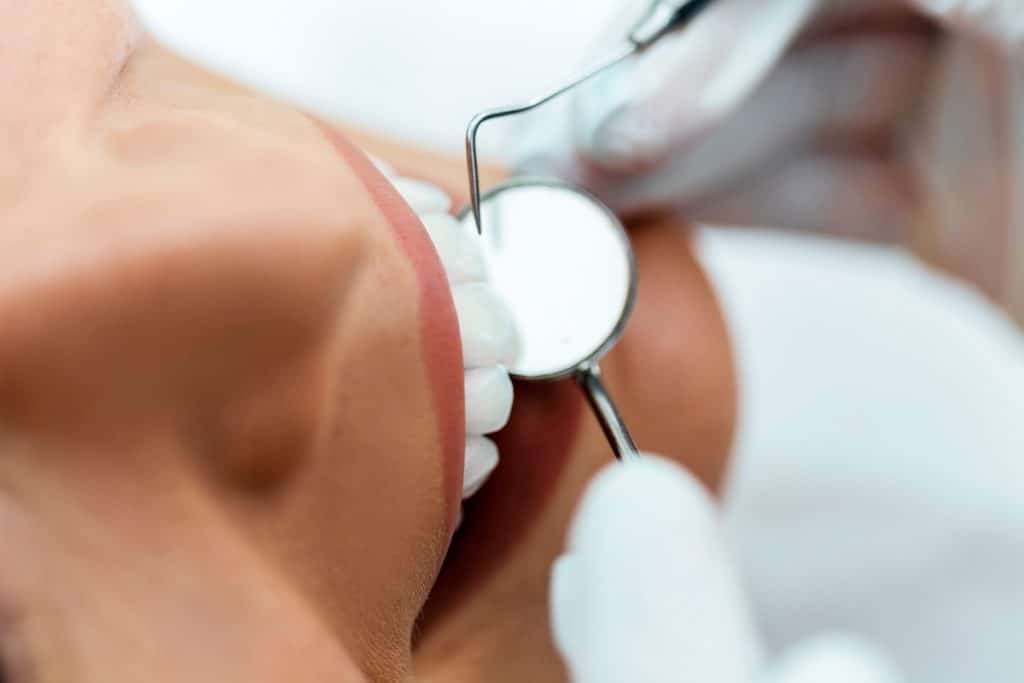 Many people feel dissatisfied with their smiles but hesitate to ask their dentist about cosmetic dentistry. They may believe that cosmetic dentistry is frivolous or too expensive.
Reason #1: You Have Problems with Missing or Damaged Teeth
If you have missing or damaged teeth, you may have not only cosmetic problems but could also endanger your oral health. Missing teeth cause their neighbors to slip out of position, causing crowding. Crowded teeth may cause gum disease and experience more tooth decay.
Reason #2: Saves Natural Teeth
Many cosmetic procedures can save your natural teeth. Crowns and veneers are two examples. Crowns are caps that cover decayed, damaged, or discolored teeth. If you opt for a crown rather than an extraction, you can keep your natural root system intact and preserve your smile's alignment. Veneers can cover chipped, cracked, or discolored natural teeth.
Reason #3: Boosts Your Confidence in Your Smile
If you have problem teeth, you know how it feels to hide your smile. You may smile with your lips tightly closed or with your hand over your mouth. You may feel like you can't relax in social situations and wonder if everyone is judging your smile.
When you invest in cosmetic dentistry, you will have more to smile about. Your teeth can be brighter, straighter, and more attractive. Your self-confidence will shine through, giving others a positive first impression.
Our Cosmetic Services
Dental Implants: These are advanced tooth replacements that replace the crown and root of a missing or extracted tooth. They are durable and attractive.
Invisalign: This system allows you to straighten your teeth without braces. Clear medical-grade plastic aligners gently move your teeth. Invisalign's effectiveness rivals braces.
Veneers: These porcelain or composite shells cover visible tooth surfaces. They replace multiple dental procedures in just a few appointments.
Bonding: Dental bonding uses composite material to reshape tooth surfaces. It is an economical alternative to other cosmetic solutions.
Crowns: Crowns cap damaged or decayed teeth, restoring their beauty and function.
Teeth Whitening: This procedure removes years of stains and provides a youthful, brilliant smile.
Frequently Asked Questions About Cosmetic Dentistry
How does teeth whitening work?
Teeth whitening uses a safe peroxide gel to penetrate the enamel and break up darkly pigmented stains inside the tooth. Professional teeth whitening is longer-lasting, safer, and more effective than over-the-counter products.
Does insurance cover cosmetic dentistry?
Some dental procedures that could be considered cosmetic also restore your teeth's function, meaning insurance will cover them at least in part. These procedures include dental crowns, bridges, and sometimes implants.
Call The Ricco Dental Group
Cosmetic dentistry can give you a lift in multiple ways. Call 516-931-3999 to speak with one of our knowledgeable staff members and schedule an appointment to discuss cosmetic dentistry. We can show you how to improve your smile and outlook on life.
Recent Posts
Contact Us
The Ricco Dental Group
709 S Oyster Bay Rd
Plainview, NY 11803
Monday | 8am - 2pm
Tuesday | 9am - 6pm
Wednesday | 8am - 7pm
Thursday | 9am - 2pm
Friday | Closed
Saturday | Twice a Month
Sunday | Closed